New Features
Student view button to preview what students see.
Collapse all/Expand all buttons for readings in groups.
Unit Library (on the right-hand side) is gone and is replaced with a 'hide' button in the main panel.
Improved drag-and-drop to move readings around your list. Readings can be selected in bulk using check boxes and either dragged into place or moved using the 'Move to' menu at the top.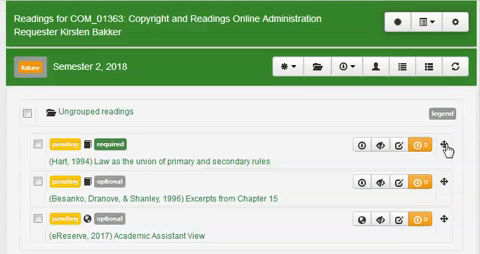 New Visual and Sound reading option.
Improved reading roll over
Currently expired readings can only be rolled over each semester by individually selecting and rolling over each reading. Reading lists will now be able to be rolled over in bulk by Academic staff.