Skip to Main Content
It looks like you're using Internet Explorer 11 or older. This website works best with modern browsers such as the latest versions of Chrome, Firefox, Safari, and Edge. If you continue with this browser, you may see unexpected results.
Introduction to SoTL
Welcome to the SoTL Library Guide
The purpose of this guide is to gather resources about the Scholarship of Teaching and Learning (SoTL) to support the discovery of relevant literature and information.
What is SoTL?
"Scholarship is manifest in scholarly teaching, which lies at the core of higher education, encompassing both aspects of scholarship - the maintenance of knowledge of current developments in the discipline, and transmission of this knowledge. At an individual level, demonstrating scholarly teaching includes:
being familiar with the latest ideas, debates and issues relating to the subject being taught, for example by reading relevant journals and publications on a regular basis and using this knowledge to shape teaching practice

being informed by current ideas for teaching the subject/discipline, such as improved pedagogies, learning processes, curricula, academic policies and learning materials

evaluating and reflecting on teaching practice and student learning (for example through peer assessment of teaching; reflecting on student feedback and actively engaging with students about learning outcomes) in order to challenge assumptions and consider alternative and/or different perspectives on teaching practices

stimulating students and fostering their learning in a variety of ways, to engage with current ideas in the discipline area

exploring, testing, practising and communicating understanding of who the learners are, how they learn and what practices are most effective in the context of the discipline (pedagogical content knowledge)"(TEQSA, 2020).
This guide will present the resources available to you, to help you to
learn more about the principles of SoTL

discover current research in SoTL at University of Melbourne

connect with other SoTL practitioners at University of Melbourne
Where can I learn more?
The Scholarship of Teaching and Learning, including Academic Advising, Program is a Melbourne CSHE initiative for academic teaching staff and academic advisors. It aims to build Communities of Practice in SoTL and the Scholarship of Academic Advising across the University.
MCSHE Scholarship of Technology Enhanced Learning (SoTEL) research network.
The Melbourne CSHE SoTEL research network seeks to bring together specific expertise across all of the University Departments in: mobile learning, immersive reality, wearable technologies, enhanced simulation, design-based research, designing authentic learning, ePortfolios, and self-regulated learning.
Books & eBooks
Featured books and ebooks on the Scholarship of Teaching and Learning
---
Journals of interest
Stay informed about emerging SoTL research and knowledge by browsing the following journals. Click on the journal titles for access through the University of Melbourne Library.
Finding information
Search strategies
The following search terms can be used to locate SoTL literature via search tools such as scholarly databases or the Library Catalogue.
"higher education"

"scholarship of teaching and learning" OR SoTL

"scholarly teaching"

"effective teaching"

"education research"

"teaching and learning"

"Learning and scholarship"

"College teaching"
To narrow your search you might try adding your discipline area as a key term to your search, e.g. ("scholarship of teaching and learning" OR SoTL) and psychology
---
Scholarly Databases
---
The following databases will assist you to search for high quality sources about SoTL. The search tools listed here are a selection of databases which index sources from the Education field and multidisciplinary databases which encompass a broad range of disciplinary knowledge and sources.
Search tools recommended for your discipline
If you would like to see database recommendations for your teaching and research area explore our subject library guides.
Publishing
One of the key characteristics of SoTL work is disseminating the outcomes and knowledge gained through your inquiry, by sharing what has been learned at conferences or via publishing avenues such as journals and books.
The following resources are designed for researchers and SoTL practitioners to support strategic publishing and sharing research outputs with colleagues or others in your discipline.
3 resources to support strategic publishing
Discover and explore library tools and services to assist you in deciding where to publish your research.
Presenting and publishing at conferences is a comprehensive resource providing tools and information to support you to identify and evaluate suitable conferences to present your work.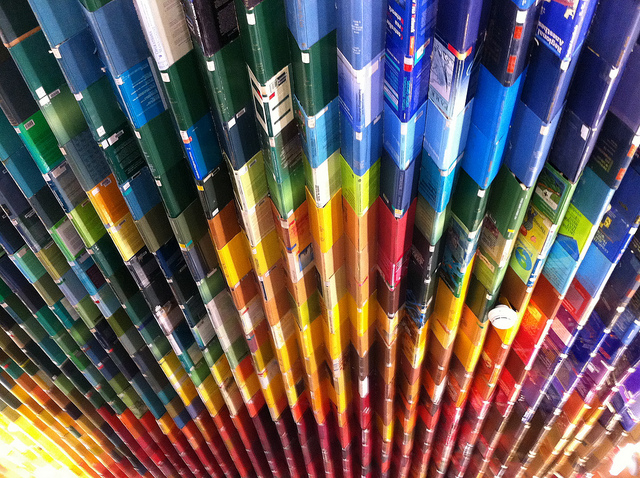 This guide provides information and how-to advice on a number of different ways you can embed open practices into your research.
You might consider publishing in an Open Access journal to ensure copyright restrictions do not limit the availability of the full text.
A comprehensive guide to the Library resources and services relevant to research staff and graduate research students.
Further help
Quick question?
Chat online with a librarian.
Have a more in-depth question?

Make an appointment for a consultation.

We will get in touch to discuss your needs
We offer email support and consultation via Zoom for staff and research higher degree students.

Get to know your Librarians
---